Institute of Stanislaus, interview: New trends and opportunities for HR departments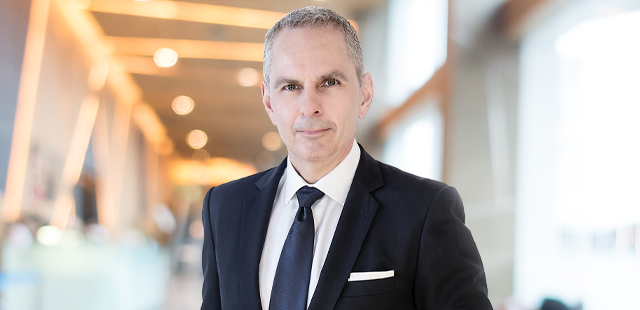 "There is a particular interest in automation and digitalization of processes in HR in the broad sense – we observe a very fast process of these departments transitioning to the online world." Piotr Dubno, CFO of Motivizer, speaks about the transformation and needs of HR departments in the digital era in an interview for the Institute of Stanislaus
In Poland, there is still a "cult of the stamp" and a reluctance to process documents in digital form, although such solutions, such as electronic signature, are becoming increasingly popular year by year. Is there a chance of a rapid change in this trend?
Definitely, we observe a trend away from paper signatures. The pandemic showed us how many procedures, which were previously only performed with paper documents, can now be digitized. There is particularly great interest in automation and digitization of processes in the broadly understood HR sector – we are observing a very rapid transition of these departments to the online world. During the pandemic, employees often could not physically contact HR and personnel departments. In many companies, procedures for submitting all kinds of applications and signing them electronically have been massively introduced. Whenever possible, companies are trying to completely eliminate the use of paper versions of documents. There is a huge saving not only in paper, but also in time and energy that can be used much more productively. This approach also has the added advantage of being in line with the increasingly popular idea of managing a company in accordance with the principles of sustainable development.
At one of our clients, we are currently implementing full digitization procedures, where paper documents will no longer be necessary to make declarations of consent to deduct from salary.
The pandemic has also taught us a very clear distinction between our activities that we treat as technical and those that require direct human interaction. For example, contract negotiations take place in discussions, sometimes online, but in most important matters in a direct conversation, when it is important for people to "look each other in the eye" besides the agreements themselves. However, signing various documents is now a technical matter and is carried out with the help of an electronic signature.
..
U jednego z naszych klientów wdrażamy właśnie procedury pełnej digitalizacji, gdzie dokumenty papierowe nie będą nawet już potrzebne do składania oświadczeń o zgodzie na potrącenie z pensji.
Pandemia nauczyłam nas również bardzo wyraźnego rozgraniczenia naszych czynności, na te które traktujemy jako techniczne i te które wymagają bezpośredniej międzyludzkiej interakcji. Dla przykładu – negocjacje umów czy kontraktów odbywają się w dyskusji, czasami online, ale w większości ważnych kwestii w bezpośredniej rozmowie, kiedy obok samych ustaleń ważne jest by ludzie "spojrzeli sobie w oczy". Samo jednak podpisanie takich czy innych dokumentów jest już kwestią techniczką i realizowane jest przy pomocy podpisu elektronicznego.
Did the pandemic change the way companies and institutions view modern, online solutions in terms of corporate procedures and communication with employees?
Many companies already had an internal intranet for some time – most often in the form of a simple portal, where important information, news, and regulations were posted. Such an intranet often served as a "bulletin board". With its help, you could also download an application, which, however, had to be printed and signed, and then personally handed over to the person responsible for personnel in a given branch. Today, a lot is changing very quickly in this area. Our company's Motivizer System allows employees to submit an application for holiday financing, a leave application, financing for glasses or a baby allowance, as well as applications for various benefits, a sports card, health insurance, life insurance, and decide which non-salary benefits they want to use in one place. At the same time, the personnel department has automatic access to the reports it needs, including so-called dedicated reports prepared exactly according to the needs of a particular company. In this way, on the one hand, employees have the opportunity to decide on the choice of all possible non-salary benefits without the need to use paper applications, at any time (including weekends and holidays), using mobile devices. On the other hand, personnel departments no longer need to waste time summarizing, settling and reporting – the system prepares summaries and reports for them. Instead of tedious table building, they can spend time and energy on the creative part of their duties, i.e. strengthening employee motivation and engagement.
What makes Motivizer different from similar HR and internal corporate communication solutions available on the market?
Motivizer is the most advanced technology available on the market and guarantees the highest level of security. Our solution is delivered to demanding customers such as PZU Group, T-Mobile, Nationale Nederlanden, Carlsberg, KimberlyClark, Japan Tobacco International, and Toyota, KGHM. All data that our customers place in the system does not leave the European Union. We can digitally map the document circulation, approval, and reporting path without the need to adapt customer processes to system limitations, which is the case with competitive "boxed" solutions. We are not limited by any restrictions in integrating with other existing customer systems, including mainly ERP class systems or simpler financial and accounting systems. Our very short implementation time is also a key advantage, with close to zero involvement of the customer's IT department.
All functionalities, modules, and the way they work are individually adapted not only to the current needs of employers but also to future, unknown challenges (such as the pandemic period), through the possibility of modifying decision paths and developing additional modules. Motivizer allows for convenient management of non-wage benefits such as sports and medical packages, group insurance, and Employee Pension Programs. Users of our Motivizer system can also take advantage of the offer of over 150 providers of various benefits.
Does an employee need professional training to use Motivizer?
The Motivizer system is intuitive and easy to use. From the employees' (users') point of view, it only requires a simple presentation of its capabilities. The training is more focused on administrators if they want to manage the system without the support of our team. However, these are not complicated processes and in case of need, there is a chat and hotline available 365 days a week. The system is not only tailored to the needs of the customers and integrated with their company systems, both HR and financial, but also the appearance of the system, icon arrangement and color scheme are customized to individual requirements, in line with the customer's brand book. We use Single Sign On (SSO) integration, allowing the user to have one login and password that gives access to different tools provided by the employer. Every employee has access to our system both in and out of work 365 days a year, 24 hours a day. The system is easy and intuitive to use, whether through the use of employee kiosks, full-size desktop or laptop, or through mobile devices such as tablets and smartphones.
Question about data security is one of the key questions for companies. How does it look from the perspective of your product?
IT security in the organization and the associated data security are absolutely crucial issues in today's market conditions. Ensuring this security is actually a continuous process of improving tools and procedures, with new threats, variables, and unknowns appearing every day. We cannot stand still, that's why in Motivizer we use and implement the latest and highest security standards, and are regularly audited by international certification companies. We have, among others, a SIEM (Security Information and Event Management) system class, helping us actively fight threats, and we have ISO 27001 and ISO 27018 certification.
Pytanie o bezpieczeństwo danych jest dla firm jednym z kluczowych pytań. Jak to wygląda od strony Waszego produktu?
Bezpieczeństwo IT w organizacji i związane z tym bezpieczeństwo danych to w dzisiejszych warunkach rynkowych absolutnie kluczowa kwestia. Zapewnienie tego bezpieczeństwa to w istocie ciągły proces doskonalenia narzędzi i procedur, w którym każdego dnia pojawiają się nowe zagrożenia, zmienne i niewiadome. Nie wolno stać w miejscu, dlatego w Motivizer stosujemy i wdrażamy najnowsze i najwyższe standardy bezpieczeństwa, regularnie jesteśmy audytowani przez międzynarodowe firmy certyfikujące. Dysponujemy min. systemem klasy SIEM (Security Information and Event Management), pomagającym nam w aktywny sposób w walce z zagrożeniami, mamy certyfikację ISO 27001 i ISO 27018,
An important aspect of ensuring security that we provide to our customers is the data retention policy. It defines the procedures for determining the processing time of data in order to achieve specific business objectives and to ensure regulatory compliance. The data retention policy is an important tool in the context of data security, privacy and protection of personal data.
Is it possible for such systems to not only reach companies but also public institutions, which are also large employers after all?
Of course! Public entities, local governments, schools, universities also care about their employees and today they are starting the process of digitizing their procedures. I can't reveal the details yet, but I hope that soon we will be able to announce the start of cooperation with one of the most important public institutions in Poland.
---
The Staszic Institute is a highly regarded and independent advisory committee, addressing social issues with a focus on sustainable development. It is the author of numerous reports and analyses.
Źródło: The Staszic Institute, Warsaw, instytutstaszica.org