What is cafeteria system?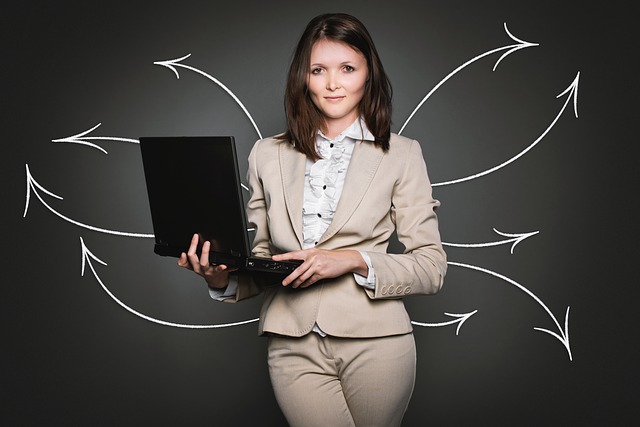 Employee motivation is a very important matter – it creates a well-functioning team and, as a result, a company that can establish a good position in the market. Therefore, it is no surprise that besides salaries, other compensation systems – ways of motivation – have been invented. Unfortunately, not all of them work. In such a situation, a cafeteria compensation system (cafeteria system or cafeteria benefit) may be the solution.
The Cafeteria System – What sets it apart?
Compensation system in a nutshell:
The cafeteria system, also known as the cafeteria benefit system, is a form of non-monetary compensation in the HR industry. This refers to compensation methods that are different from salaries, such as vouchers and coupons. It is a tool that allows the implementation of organizational culture in a company. So, what sets the cafeteria system apart from other forms of non-monetary compensation?
Definition of the Cafeteria System
The name is derived from the Spanish word "cafeteria," meaning a self-service restaurant that allows customers to choose their own dishes. This analogy is not coincidental, as in the cafeteria system, employees receive a certain number of points or a certain amount of money from their employer and can then choose which benefits from a palette of available benefits they prefer. Some of these compensation systems also allow employees to use additional funds.
It would be an exaggeration to say that compensating employees through the cafeteria system has become a common practice, but it is gaining more popularity year by year.
What types of benefits does the cafeteria system offer?
The benefits available under cafeteria systems are very diverse, allowing each company to create its own list of non-monetary benefits, depending on its budget and the needs of its employees. The choice is therefore very broad, but some benefits are more popular than others.
Popular cafeteria compensation – cafeteria benefit offer:
To these most commonly used cafeteria compensations, funding of rest, such as EasyGo, Wakacje.pl, Travelist, Sun@Snow, belongs.
This option opens up many employees to the possibility of travel, which they would otherwise not be able to decide on. Benefits often also concern medical care, both basic and additional private care. LuxMed medical care covers not only the employee, but also his or her family.
Another popular benefit is a package of insurance, covering the employees and their families, financing of education, and finally food vouchers. As can be seen, one can improve the quality of life in various ways and invest in such important aspects of life as health and education.
But the offer of available benefits does not end here. Among the popular benefits are also those that will allow employees to spend their free time well. They can use it for physical or cultural development – OkSystem – sports card, PodarujSpa, or Edenred Card – sports and culture. In the first case, they will certainly be interested in gym, fitness, and other types of sports activities, while in the second case, a wide range of spa offerings, theater, cinema, or concert tickets.
A new offering is a rich gaming benefits package. These include access to online games within the PlayStation Plus or Xbox Live. For PC gamers, there are also appropriate products in the cafeteria offer – STEAM and World of Warcraft.
Another new feature is the ability to choose a voucher for sports competitions in Motivizer. Under the Voucher4Sport service, Motivizer offers its customers the opportunity to participate in legendary mountain races and more. The offer is dynamically expanded, so sports enthusiasts are recommended to follow LinkedIn and the Motivizer website.
The Cafeteria System – Why is it worth it?
Rewarding employees with various bonuses has been a common practice for a long time and has proven to be an additional motivation in the workplace. However, this was associated with a significant problem, namely that different employees have different needs, and therefore certain bonuses were not equally attractive to everyone, so they were not always effectively used.
Therefore, the greatest advantage of the cafeteria system is its flexibility. People are not robots, coming off the same production line – they differ in character and needs. It is therefore not appropriate to put all employees in one basket – this happens when it is assumed that one type of non-wage benefits will satisfy everyone.
The pay system creates a greater possibility that everyone will be satisfied, because it gives employees a choice. Everyone knows best what they need and what motivates them best. And needs depend on many factors – age, gender, lifestyle. An adventurer will happily accept funding for a summer trip, while an employee who is already aging may prefer, instead of this benefit, one that provides him with professional medical care.
In the cafeteria pay system, the employee decides. This situation has at least two effects. Firstly, it means that bonuses will be used more effectively, and secondly, it improves the relationship between the employee and the employer, as it shows the employee that his voice is important.
The flexibility of the cafeteria system also allows for the offer to be modified and adjusted on an ongoing basis to changes in the labor market and to the situation of the company itself (for example, when budget restrictions arise). The diversification of the offer also allows for effective time management and facilitates the use of the Work Life Balance concept (balance between work and private life).
How to Manage a Cafeteria System?
Given the many benefits of a cafeteria system, it might be asked why it is not yet a common thing among Polish employers. One of the reasons may be certain difficulties in managing such a program. An employer who has not had any prior experience with it might not want to devote their time and energy to getting into it. However, it is important to know that specialized employees of cafeteria systems can help at every stage of learning how to use the program. Furthermore, it is possible to conduct a needs analysis among employees in order to choose the appropriate benefits. The employer can also order comprehensive, outsourced management of the system.