Motivizer has provided the technology for Emitel S.A.'s benefit platform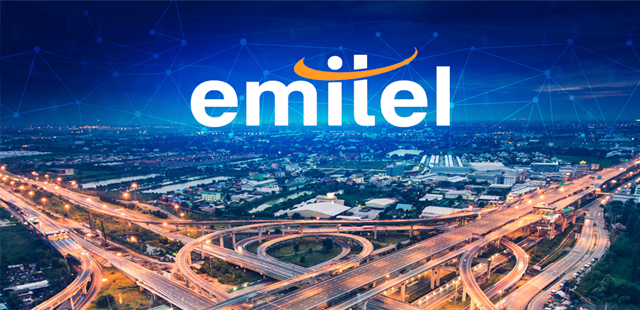 Emitel, the largest terrestrial radio and television infrastructure operator in Poland, has chosen the Motivizer platform to manage non-monetary employee benefits.
Emitel selects Motivizer cafeteria system
Motivizer, the most modern support system for HR departments on the Polish market, has provided Emitel S.A. with technology for managing non-payroll employee benefits. The system has been customized to meet Emitel's needs and standards and complies with the highest security and data protection standards for its users.
I am glad we have established a partnership with one of the leading technology companies in Poland. The Emitel team was well prepared and the solutions we worked out together fit in with global trends and allow for quick response to employee needs. With the fully flexible and integrated architecture of the Motivizer system, it can respond to any need at Emitel," says Paweł Filutowski, CEO/CTO of Motivizer.
The system is accessible 365 days a year, 24 hours a day. It is simple and intuitive to use, whether on a full desktop or laptop or on mobile devices such as tablets and smartphones.
The implementation of the Motivizer system is a response to the expectations of our employees and another step in the realization of our HR strategy. Emitel is committed to maintaining its position as a friendly employer and a company offering attractive conditions and a good working environment. The implementation of the platform was preceded by talks and agreed with social partners and the employee council. "We know that remote work has turned the benefits world upside down, which is why we are giving our employees access to a cafeteria system that allows for great flexibility in benefits," says Rafał Sekuła, HR Director of Emitel S.A.
Functions, modules and their operation are individually tailored not only to today's employer needs but also to future, unknown challenges, through the ability to freely modify and develop new modules. Emitel employees have access to the most modern, fully mobile cafeteria system. Thanks to this, they will have access to over 200 offers from leading suppliers of non-financial benefits, such as training, health and wellness services, and more.
Motivizer:
Motivizer is a SaaS (Software as a Service) based cafe management system that offers a fully mobile solution. It reduces the deployment time to a few weeks and minimizes client IT involvement. Motivizer is unique in offering on-premises deployment and private cloud deployment options for increased security, especially for industries such as finance, banking, and telecommunications.
Emitel S.A. is the largest terrestrial radio and television infrastructure operator in Poland. For over 50 years, Emitel has ensured that TV and radio signals can be received in every Polish household. In addition to services for television and radio broadcasters, Emitel offers height infrastructure for mobile phone operators, designs and installs modern wireless communication systems, participates in building smart cities and is involved in preparing for 5G network construction in Poland.