Top 5 best employee benefits and perks for working mothers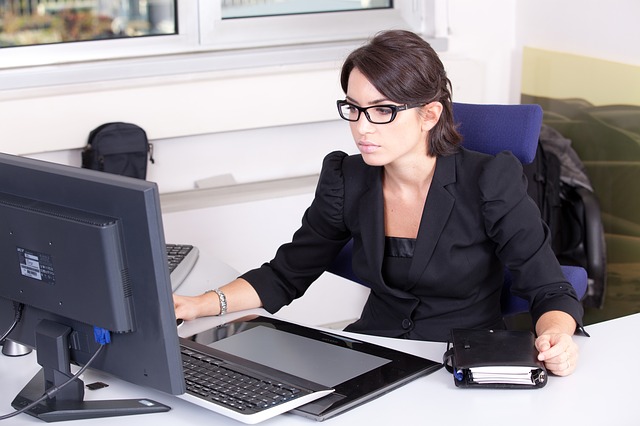 More and more Polish entrepreneurs are realizing the importance of an efficiently functioning employee motivation system. Many of them try to obtain information on what motivates people to work through various needs analyses. However, often one important group is forgotten – working mothers. Therefore, it is worth considering how to make work easier for mothers.
Employee benefits
How to motivate an employee? What is a cafeteria system?
At the beginning, it should be noted that each employee is motivated by something different. For some, a sports card for various facilities will be motivating, while for others, a medical package providing the opportunity for free private medical care, so it is important to optimally manage employee benefits. And cafeteria systems are helpful in this.
A cafeteria is a motivational system in which the employee, not the employer, chooses the benefits they are interested in, unconsciously creating a loyalty system within the company. How does this work? The employer implements the appropriate program, which they then make available to their team. Within its framework, employees can choose the employee benefits they are interested in. And what are employee benefits? Most often, they are non-wage bonuses that increase motivation to work and stay in the company (read more about the cafeteria system).
Benefits for employees commonly chosen by women
The most popular employee benefits are cards that grant access to sports facilities across Poland, restaurant discounts, movie and theater tickets, language courses, medical packages, and holiday allowances. To constantly improve the motivation system, it is necessary to continuously analyze employees' needs in order to match them with the best benefits offering, which is possible thanks to cafeteria systems. With the help of a special program, it is possible to generate selected statistics and, thus, discontinue benefits that are not popular and expand employee benefits within categories that are the most frequently chosen.
IT companies are eager to invest in benefits especially attractive to women, seeing them as future managers – as we write in the article Women should be the pillars in #TECH industry companies.
As already mentioned, the loyalty system should also be adapted to specific employee groups, such as young parents who have completely different needs. Therefore, it is necessary to consider how to facilitate work for mothers and what non-wage benefits for employees are best to choose in this case.
1. Remote work possibility
Unfortunately, many Polish employers do not currently recognize the value of young mothers as employees. They are most often women determined to quickly return to the job market, eager to develop themselves, and feeling the need to demonstrate that they can work as efficiently as childless employees. Moreover, working mothers show greater loyalty to the company that employs them and, in addition, offers advantageous benefits for parents. And one of the benefits that affects employee motivation is the possibility of remote work.
Depending on the nature of the duties performed, it is worth allowing young mothers to work flexibly from home for one or several days. This will make it easier for them to reconcile work obligations with child care, which will make them feel fulfilled on both fronts.
2. Nurseries/kindergartens at the workplace
How else can employees who have children be motivated? It is worth considering organizing a nursery or kindergarten at work. Of course, it would be necessary to conduct a needs analysis beforehand in order to create an optimal and safe space for the youngest.
Such benefits for parents are currently organized in well-established corporations, where there is the possibility of making a sufficiently large space available and hiring caretakers. What are the benefits for the company? Working parents will not have a problem with picking up and dropping off their children at kindergartens, they will always be able to react quickly if the child gets sick. And in the case of young mothers, it is important that they can feed the baby on their own during a break from work, or change it.
Although this is associated with a large cost on the part of the company owners, often such non-pay benefits for employees with children are the most welcome.
3. Nursing Rooms for Mothers
Although this has been mentioned already, it is worth emphasizing that when designing an employee motivation system in a company, it is essential not to forget about organizing a nursing room for mothers that would be located near the office nursery/kindergarten. This way, young mothers can be provided with greater comfort while taking care of their child, which is an incredibly important aspect.
4. Medical packages
When managing employee benefits, it's worth considering medical packages. These are benefits for employees that can apply regardless of their family situation, making them more universal.
Medical packages allow for the use of private medical services in selected facilities for free or for a small, financially advantageous, fixed fee. Currently, this is one of the basic ways to motivate employees, which our cafeteria system offers.
5. Parenting/Working Mother Training
When thinking about benefits for working mothers, it's also important to consider training and courses. They can be divided into two groups.
One of them are courses (can be in e-learning form), which make it easier for employees to return to their professional duties after maternity leave. On such training, they learn about changes that have taken place in the company, as well as new methods for effective time and task management. Why is such a motivation system for employees a good solution? Working mothers who return to work often feel pressure to quickly adjust to their role in the company. However, with such support, they are able to quickly and, above all, stress-free return to their daily tasks.
And how to motivate an employee even further? By offering advanced courses, in which they acquire new skills, learn a foreign language. Working mothers often feel the need to prove themselves, and in this way, not only can their competence level be increased, but their position in the company can also be strengthened, providing a sense of security. An employee who is confident in their situation will repay with greater loyalty and attachment to the company.
Are you still wondering what motivates work and what benefits to offer working mothers? Consider your organizational and financial capabilities and consult with working parents – each of the presented methods is an excellent way to increase their engagement and satisfaction with their work.