Mera Systemy has joined to Motivizer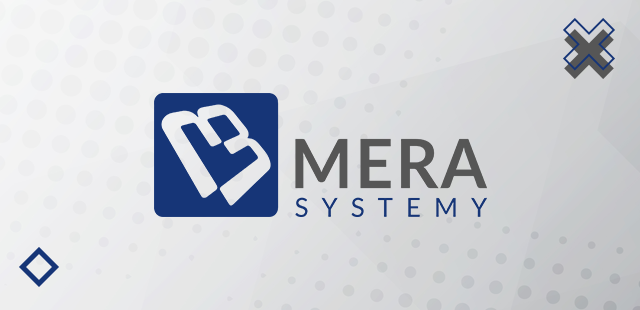 Motivizer has prepared and implemented a benefits platform for one of the leading providers of self-service solutions in Poland, Mera Systemy. The most advanced benefits platform on the Polish market has been adapted to Mera Systemy's standards.
Mera Group uses Motivizer's cafeteria system
We are proud to announce that Motivizer has provided Mera Systemy with technology for managing non-wage benefits for employees. The system has been adapted to the needs of Mera Systemy's employees in terms of functionality and appearance of the platform. Our system also meets the highest global standards in terms of system security and protection of personal data of its users.  

– says Magdalena Wiśniewska, COO Motivizer 
Access to the system is possible 365 days a year, 24 hours a day. Using the cafeteria system is simple and intuitive, both using a full-size desktop or laptop and through mobile devices such as tablets and smartphones. Motivizer's functionality, modules and their operation are individually adapted to the needs of employers. In addition, thanks to the flexible and integrated architecture of Motivizer, it can respond to any customer needs, not only today, but also in the future, when new challenges arise, through the possibility of free modifications and development of additional modules.
The implementation of the Motivizer system was a natural decision for us and a response to the expectations of our employees and the next step in the implementation of the HR and digitalization strategy of Mera Systemy. We wanted to implement a system that, on the one hand, would give our employees access to the benefits platform, but also in the future would allow for further digitalization of our organization. 

– says Adam Filutowski, CEO Mera Systemy 
Employees of Mera Systems will have access to a selection of over 200 providers, from which they will be able to choose the benefits they need. Additionally, like other Motivizer users, they will gain access to the Outleo.pl portal, where they can exchange Motivizer points for tangible rewards. The rewards catalog already includes over 500 items from 50 reputable brands.
Mera Systems delivers self-service solutions and is also one of the domestic leaders in the introduction of systems supporting the work of administration, banks and healthcare. It is also the largest producer of ticket machines in Poland.
Check out the Motivizer offer